90 seconds of LIP Science
"Rute Pedro was today on the 90 seconds of Science broadcast of Antena 1. She talked about the DLight project and about scintillating plastic materials that allow us to see the invisible. "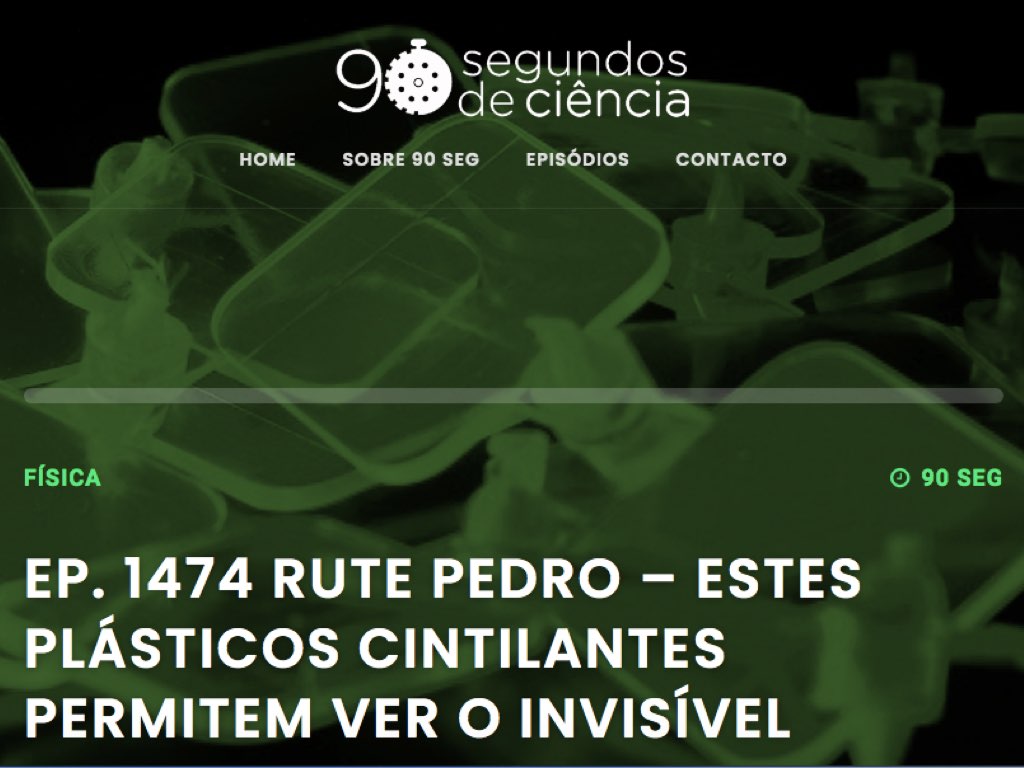 Rute Pedro is a researcher at LIP and invited professor at Técnico. You can listen to her 90 seconds of science in Antena 1 at: https://www.90segundosdeciencia.pt
Scintillating plastics produce light when they are hit by ionizing particles. They are therefore used in particle and radiation detectors - with applications from the large CERN experiments to medical imaging.
The DLight project is looking for such materials for future experiments. The main goal is to evaluate whether the materials have an adequate light response to passing particles and whether they are resistant to high levels of radiation. Currently the construction of the FCC (Future Circular Collider) is being studied, the successor to the LHC, with a perimeter of about 100 km. This accelerator will make it possible, for example, to study the nature of the Higgs boson in greater depth, as well as to search for unknown particles and phenomena.
The DLight project (New Plastic Scintillators for Future Light-based Detectors) is funded by the Foundation for Science and Technology (FCT).