PhD thesis defense
"Guilherme Guedes defended his PhD thesis, carried out jointly at the Universities of Minho and Granada, and developed in the Phenomenology Group of LIP. Congratulations!"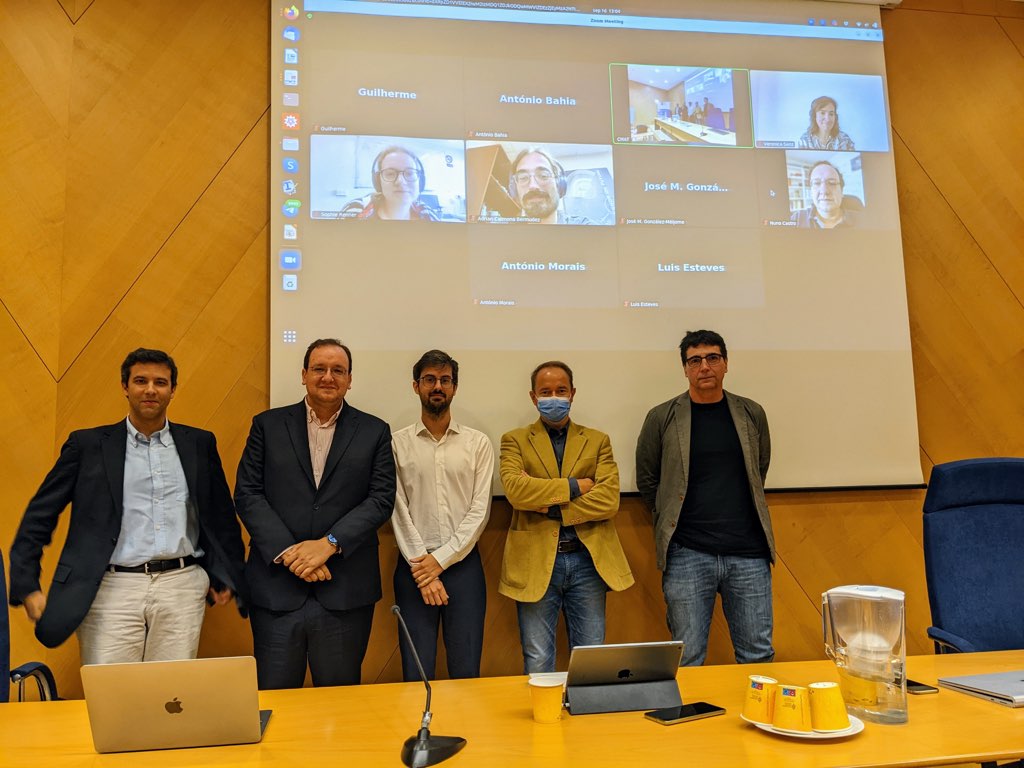 The thesis, titled "A global approach to physics beyond the Standard Model" was developed within the scope of LIP's Phenomenology Group and supervised by Nuno Castro (LIP/UMinho) and Jose Santiago Pérez (University of Granada).
The work was presented at the University of Minho last Friday, 16 September, and approved with the highest classification. Being a co-tutorship doctorate, the degree was awarded simultaneously by the Universities of Minho and Granada.
The members of the jury were José Manuel González Meijome (UMinho, president), António Onofre (LIP and UMinho), Nuno Castro (LIP and UMinho), António Morais (Universidade de Aveiro), Veronica Sanz Gonzalez (Instituto de Física Corpuscular, Universitat de València), Adrián Carmona Bermúdez (Universidad de Granada), Sophie Renner (University of Glasgow).
Guilherme will now take a post-doc in the theoretical division of DESY, in Germany. Congratulations, and all the best for the future!